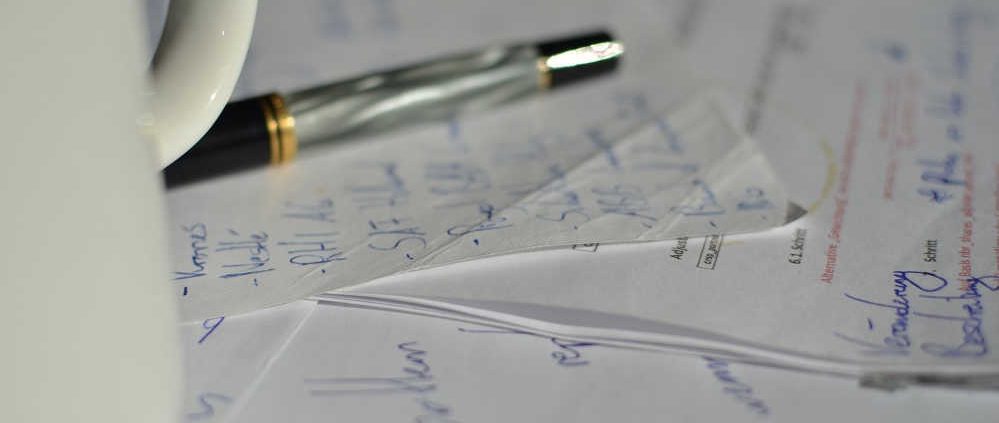 Nicht alle Menschen haben die Zeit, wie der neue US-Präsident, 10-15 Nachrichten auf Twitter am Tag zu schreiben. Trotzdem ist Twitter ein tolles Medium, um eine breite Zahl an Menschen einfach zu erreichen. Bei sfg-value gibt es selten mehr als eine Nachricht am Tag, sodass man gut eine Vielzahl von unterschiedlichen Quellen folgen kann, ohne zugespamt zu werden. Die wichtigste Konstante ist dabei unser Zitat am Mittwoch (#sfgquote), bei dem wir aus sehr verschiedenen Blickwinkeln Investieren, Geld und das Leben betrachten.
In diesem Zuge möchte ich noch einmal kurz auf die massive Kritik gegenüber sozialen Medien eingehen. Es ist richtig, dass soziale Medien nicht unbedingt das Soziale fördern, sondern die Gesellschaft aufspaltet. Insbesondere Nutzer, die bei ihrer Informations- und Kontaktbeschaffung nur noch auf den Algorithmus dieser Dienstleister vertrauen, werden geistig eingeschränkt. Aber bei all dieser berechtigten Kritik kommt die Verantwortung des Nutzers zu kurz. Der Nutzer kann zum Teil mitentscheiden, wie er Facebook, Twitter, Instagram und Co. nutzt. Soziale Medien müssen keine reinen Selbstbeweihräucherungsveranstaltungen sein. Übt Kritik! Aus diesem Grund sollten wir alle die Dinge kritisch hinterfragen, Weltanschauungen verfolgen mit denen wir nicht übereinstimmen und uns mehr auf Diskussionen einlassen. Ich freue mich über jeden Follower (egal welcher Weltanschauung) und einen regen Austausch.
Und als Munition für solche Diskussionen, gibt es hier die gesammelten Zitate 101-200 (Zitate 1-100) von uns:
N°101 "Der erste Test, wie gut das Management ist, besteht in einer hohen Eigenkapitalrendite."
– Warren Buffett
N°102 "Vielleicht sollten wir nur Donnerstag handeln. Die anderen vier Tage zum Nachdenken nutzen."
– Howard Marks
N°103 "If you don't drive your business, you will be driven out of business."
– B. C. Forbes
N°104 "Risiko entsteht, wenn Anleger nicht wissen, was sie tun."
– Warren Buffett
N°105 "Imagination is the highest kite one can fly."
– Lauren Bacall
N°106 "Lieber eine Stunde über Geld nachdenken, als eine Stunde für Geld arbeiten."
– J. D. Rockefeller
N°107 "Breite Diversifikation ist nur dann nötig, wenn Investoren ihr Handwerk nicht verstehen."
– Warren Buffett
N°108 "Investiere bei einem Goldrausch nicht in die Goldgräber, sondern in Schaufeln."
– André Kostolany
N°109 "Man sollte aus Erfahrungen lernen, aber man sollte auch aus den Erfahrungen anderer Leute lernen, wenn es geht."
– Warren Buffett
N°110 "A hunch is creativity trying to you something."
– Frank Capra
N°111 "Kauf nie eine Aktie, wenn du nicht damit leben kannst, dass sich der Kurs halbiert."
– Warren Buffett
N°112 "Ich kann die Bewegungen der Gestirne berechnen, aber nicht den Wahnsinn der Menschen."
– Isaac Newton
N°113 "People may hear your words, but they feel your attitude."
– John C. Maxwell
N°114 "First things first, but not necessarily in that order."
– Doctor Who
N°115 "Train yourself to let go of the things your fear to lose."
– George Lucas
N°116 "Business is a combination of war and sport."
– Andre Maurois
N°117 "Be yourself. The world worships the original."
– Ingrid Bergman
N°118 "Luck is what you have left over after you give 100 percent."
– Langston Coleman
N°119 "Action is the foundational key to all success."
– Pablo Picasso
N°120 "There is more to life than increasing its speed."
– Mahatma Gandhi
N°121 "Be kind, for everyone you meet is fighting a hard battle."
– Plato
N°122 "Outside show is a poor substitute for inner worth."
– Aesop
N°123 "Darf ein Börsianer unter Einfluss von Alkohol einen Entschluss fassen?" (Antwort nächste Woche)
N°124 "Ja. Der Alkoholrausch kann die Phantasie stimulieren, unnütze Hemmungen beiseite räumen und das ist oft besonders günstig."
– André Kostolany
N°125 "Trying to define yourself is like trying to bite your teeth."
– Alan Watts
N°126 "We have the ability. The difference is how we use it."
– Stevie Wonder
N°127 "The best road to progress is freedom's road."
– John F. Kennedy
N°128 "It is a profitable thing, if one is wise, to seem foolish."
– Aeschylus
N°129 "Never trust a computer you can't throw out a window."
– Steve Wozniak
N°130 "It is never too late to be what you might have been."
– George Eliot
N°131 "Even if you fall on your face, you're still moving forward."
– Victor Kiam
N°132 "The best time to make friends is before you need them."
– Ethel Barrymore
N°133 "A short saying oft contains much wisdom."
– Sophocles
N°134 "A short saying often contains much wisdom."
– Sophocles
N°135 "It's wonderful what we can do if we're always doing."
– George Washington
N°136 "Beauty is power; a smile it its sword."
– Charles Reade
N°137 "If people never did silly things, nothing intelligent would ever get done."
– Ludwig Wittgenstein
N°138 "Reason and judgment are the qualities of a leader."
– Tacitus
N°139 "Diligence is the mother of good fortune."
– Miguel de Cervantes
N°140 "A moment's insight is worth a lifetime of experience."
– Justice Holmes
N°141 "The best way to predict the future is to create it."
– Peter Drucker
N°142 "The wisest men follow their own direction."
– Euripides
N°143 "If you want to understand today, you have to search yesterday."
– Pearl S. Buck
N°144 "To be prepared is half the victory."
– Miguel de Cervantes
N°145 "To find fulfillment…don't exist with life – embrace it."
– Jim Beggs
N°146 "Good advice is always certain to be ignored, but that's no reason not to give it."
– Agatha Christie
N°147 "It is not disbelief that is dangerous to our society; it is belief."
– George Bernard Shaw
N°148 "Inspiration is a guest that does not willingly visit the lazy."
– Pyotr Ilyich Tchalkovsky
N°149  "The reward of a thing well done, is to have done it."
– Ralph Waldo Emerson
N°150 "Kindness is always fashionable."
– Amelia Barr
N°151 "I always find it more difficult to say the things I mean than the things I don`t."
– W. Somerset Maugham
N°152 "Change your thoughts and you change your world."
– Norman Vincent Peale
N°153 "Roots are not in landscape or a country, or a people, they are inside you."
– Isabel Allende
N°154 "Learning never exhausts the mind."
– Leonardo da Vinci
N°155 "The music is not in the notes, but in the silence between."
– Wolfgang Amadeus Mozart
N°156 "Autumn is a second spring when every leaf is a flower."
– Albert Camus
N°157 "A compliment is something like a kiss through a veil."
– Victor Hugo
N°158 "Too much of a good thing can be wonderful."
– Mae West
N°159 "There was another life that I might have had, but I am having this one."
– Kazuo Ishiguro
N°160 "A man who limits his interests, limits his life."
– Vincent Price
N°161 "Be kind whenever possible. It is always possible."
– Dalai Lama
N°162 "Research has shown that the best way to be happy is to make each day happy."
– Deepak Chopra
N°163 "Music is a higher revelation than all wisdom and philosophy."
– Ludwig van Beethoven
N°164 "What is right to be done cannot be done too soon."
– Jane Austin
N°165 "If you are really thankful, what do you do? You share."
– W. Clement Stone
N°166 "The hardest arithmetic to master is that which enables us to count our blessings."
– Eric Hoffer
N°167 "You always pass failure on the way to success."
– Mickey Rooney
N°168 "Both following and leading are skills to be learned."
– David Zane Fleisher
N°169 "The ultimate inspiration is the deadline."
– Nolan Bushnell
N°170 "People need to be reminded more often than they need to be instructed."
– Samuel Johnson
N°171 "You cannot depend on your eyes when your imagination is out of focus."
– Mark Twain
N°172 "There is no cure for birth and death save to enjoy the interval."
– Georg Santayana
N°173 "Love is a chain of love as nature is a chain of life."
– Truman Capote
N°174 "The greatest mystery of existence is existence itself."
– Deepak Chopra
N°175 "In the middle of every difficulty lies opportunity."
– Albert Einstein
N° 176 "If you smile when no one else is around, you really mean it."
– Andy Rooney
N°177 "Passion, though a bad regulator, is a powerful spring."
– Ralph Waldo Emerson
N°178 "Where words fail, music speaks."
– Hans Christian Andersen
N°179 "There is no such thing as good painting about nothing."
– Mark Rothko
N°180 "Feel the fear and do it anyway."
– Susan Jeffers
N°181 "If you carry your childhood with you, you never become older."
– Tom Stoppard
N°182 "If you're going to buy the best bargains, you have to buy things that people are selling."
– Sir John Templeton
N°183 "Protect the downside. Worry about the margin of safety."
– Peter Cundill
N°184 "Deep in their roots, all flowers keep the light."
– Theodore Roethke
N°185 "A single lie destroys a whole reputation for integrity."
– Baltasar Gracian
N°186 "When you come to the end of your rope, tie a knot and hang on."
– Franklin D. Roosevelt
N°187 "Our character is what we do when we think no one is looking."
– H. Jackson Brown, Jr.
N°188 "Work hard, stay positive, and get up early. It`s the best part of the day."
– George Allen
N°189 "Discipline is the bridge between goals and accomplishment."
– Jim Rohn
N°190 "It's not what you look at that matters, it's what you see."
– Henry David Thoreau
N°191 "Whatever you do in life, surround yourself with smart people who'll argue with you."
– John Wooden
N°192 "Givers have to set limits because takers rarely do."
– Irma Kurtz
N°193 "I feel very strongly that change is good because it stirs up the system."
– Ann Richards
N°194 "Expect nothing. Live frugally on surprise."
– Alice Walker
N°195 "Work is the best antidote to sorrow."
– Sir Arthur Conan Doyle
N°196 "There is no substitute for hard work."
– Thomas Edison
N°197 "Only the mediocre are always at their best."
– Jean Giraudoux
N°198 "Be as you wish to seem."
– Socrates
N°199 "love yourself first and everything else falls into line."
– Lucille Ball
N°200 "It is better to be a lion for a day than as sheep all your life."
– Elizabeth Kenny
https://gewinnbringend-investieren.de/wp-content/uploads/2018/03/links-was-ich-diese-woche-gelesen-habe-3.jpg
666
999
Till Schwalm
https://gewinnbringend-investieren.de/wp-content/uploads/2018/04/logo-top.jpg
Till Schwalm
2017-02-26 07:40:00
2018-04-11 23:26:26
100 Zitate aus der Welt des Value Investings (2)